Industrial Data Collection
Analysis and Control
---
Madison
Fluid Sensing Solutions
Continuous Level Float Sensors:
Continuous Level Float Options:
RFQ: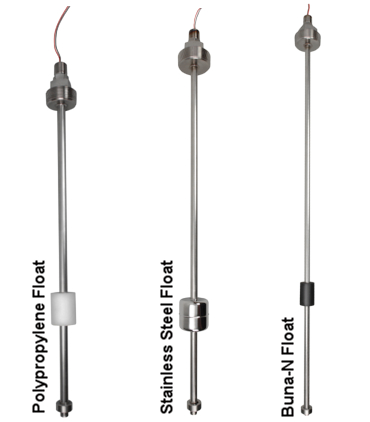 Dimensions:
Madison point level float switches use reed switch technology that is simple, reliable, and durable. They operate in an on/off state, and are used to control an external device such as an alarm or an on/off switch. Because OEMs need sensors for tanks that vary in width and height, certain point level float switches are offered with field-adjustable stem lengths. This provides an OEM with the advantage of using only one or two sensors for their application instead of several.
Float Switch Operation:
A magnetic float travels up and down the stem at the surface of the fluid. Float stops actuate or de-actuate a dry contact reed switch encapsulated inside the stem. When the magnetic field comes in close proximity to the reed switch, the float switch contact closes.
Madison's reed switch based float switches typically activate with a 1/16" of movement. Float Switch operation is determined in a dry condition (Empty Tank) with the installation fitting up and the float at rest against the lower float stop for vertical float switches. For horizontally mounted float switches, the float switch assembly can be rotated 180 degrees for normally open or normally closed operation.
Normally Closed (NC): Float Switch is closed circuit before fluid is present and will open on the rise of liquid level.
Normally Open (NO): Float Switch open circuit before fluid is present at the float and will close on the rise of liquid level.
Madison Company vertical float switches are supplied in the normally closed (NC) position, unless otherwise specified.
Vertical Float Switch Position: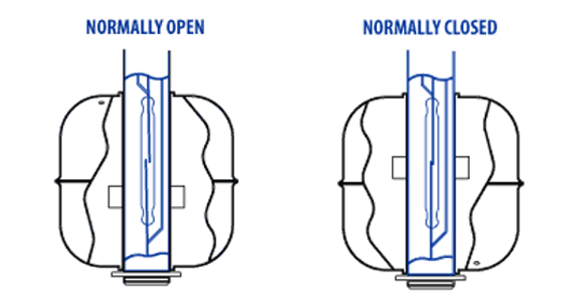 Horizontal Float Switch Position: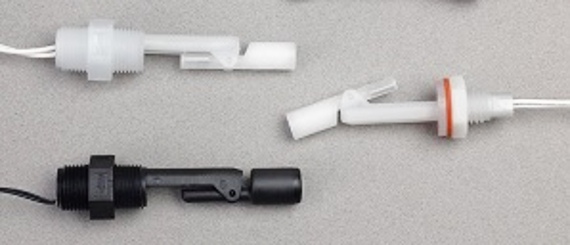 Electrical Circuit Diagram: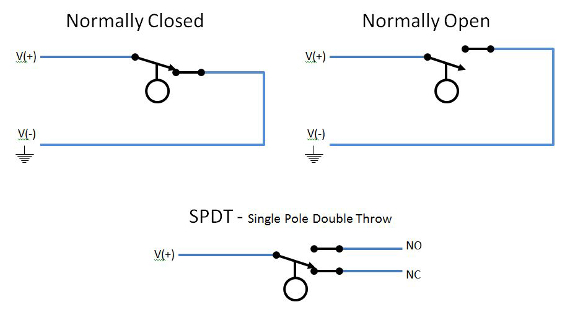 Typical Float Switch Installation Fittings:
Madison multi-point float switches are available with bulkhead, male thread, male pipe plug or flange mounting. These float switches may be mounted with the stem at up to a 30° angle from the vertical position.
Offset Stems:
Obstructions in tanks and difficult mountings often require bending the tube to allow proper installation. Madison's engineering staff can design float switches with offset stems to solve many types of installation problems. Most metal stems are available with offset configurations.
Turbulence:
Intensive agitation of liquid, boiling fluids and surging due to large inflows of liquid can cause turbulence and erratic float switch operation. This problem can be eliminated by the use of slosh shields with adequately-sized fluid and vent holes, as illustrated here. Available for vertical, horizontal (side-mounted) and multi-point float switches with full-size or miniature floats. Slosh shields are supplied in stainless steel, brass, polypropylene, PBT or Kynar.
©2017 Derex, Inc. PO Box 2983, San Rafael, Ca. 94912, USA Phone: (415) 454-3729, Fax (415) 329-2420 Email: info@derex.com