Pyro-Viper™ HD

Temperature and Image Processing Software
Unlimitied user-defined monitor zones
Real time on screen temperature display
High Definition video output

Pyro-Viper™ HD is a PC based temperature and image processing system designed for use with SYN-FAB® high temperature radiometric cameras.
Functionality includes the ability to observe live process conditions and obtain a color thermograph of the process interior, while simultaneously monitoring thetemperature of unlimited areas of interest and comparing to operational parameters of the process. I/O options include a standard network interface, optically isolated 4-20 mA outputs, and/or OPC connectivity. Contact us for details.
Thermal Analyzer III™

Non-Contact Temperature Measurement
Up to four user defined targets
Real time temperature displayed on LED meter
Calibrated Temp Ranges from 800°F to 3500°F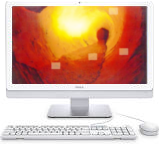 Thermal Analyzer III transforms your SF12 series infrared system into a visual pyrometer.
TAIII is a black box image processor that calculates, displays, and outputs the temperature of each target defined by the user. Each temperature represents the average surface temperature of the target area defined within the field of view of theinfrared imaging system. Contact us for details.
Spectrum™ TG
Calibrated Color Thermograph Processor
Real Time Image Processing
Converts Your SF12 IR Camera into a Pyrometer
High Definition Video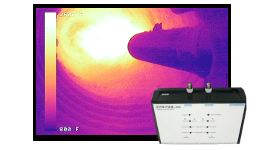 Spectrum™ TG used with the SF12 series infrared imagingsystem displays a high resolution video of the target with a color thermograph overlay.
Spectrum™ TG is a black box image processor that will economically transform your infrared imaging system into a calibrated imaging pyrometer.A raw infrared image is composed of a gray scale. Each level of this gray scalecorresponds to a very small temperature band to which the SPECTRUM™ TG assigns a color. The image can thenbe displayed as a color thermograph instead of a gray scale image. Contact us for details.
Typical Installation: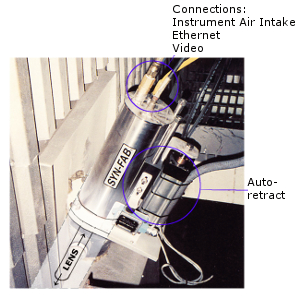 Wallbox Mount
with Auto Retract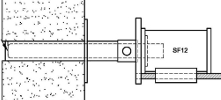 Steelon™ High Temperature Housing
Cameras can also
be fitted with a
Remote Kit: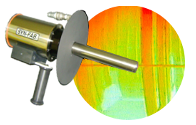 Pyro-Viper Software Demo:
Coal Burner Demo:
Cement Kiln Demo:
Slag Monitoring with Thermal Camera: